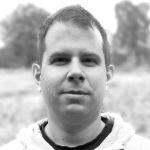 I am a software architect / entrepreneur by profession and computer geek by interest. I love to program, tinker away with computers, both hardware and software.
I have been building this blog for five years now. It became more and more involved with Lenovo and ThinkPads. This is thanks to me having joined the Lenovo INsiders, a group of people who are big fans of everything Lenovo. I am not payed to write this page, I do it as a hobby, on my free time, and because I enjoy writing these articles. I try to stay objective and present facts and my honest opinion. I concentrate on providing write-ups of my hands on experience, on usage scenarios and possible problems. I am fan of Lenovo and their products – mostly Yoga, Legion and ThinkPads . 🙂
Besides Lenovo products I like to experiment with Raspberry Pis (all shapes and sizes). I enjoy coding in Visual Studio and C#, but I also know and use JavaScript/HTML/CSS and PHP. On the Raspberry I have some experience with Python.
I love gadgets, games, roleplaying games.
I like to call myself a software generalist. I enjoy debugging and problem solving (Fiddler is my most favorite tool of all time). I also like compiler theory, but have had little chance to utilize it in my professional career. I also like playing with user interfaces, and I am very much interested in usability of software. I work for a company called Offbeat Solutions.
Follow me on Twitter, just click on the twitter icon – should be about top left side.