Lenovo Quick Clean
COVID has been with us for close to 2 years now. We have probably developed all sorts of hygene and cleaning related routines. One such routine has been – hopefully – cleaning our computers. Especially the keyboards gather a lot of germs and dirt. This is where Lenovo Quick Clean comes in handy!
Cleaning a notebook is not so easy though, because you either need to shut it down or lock the computer, otherwise you will get all sorts of random keys entered. Or clicks around the screen. Previously I used to switch to an unused virtual desktop where there are no applications open. This would limit the amount of random interactions. 🙂
I first saw Lenovo Quick Clean on a review unit I tested, but it was only later I actually took the time to investigate it properly.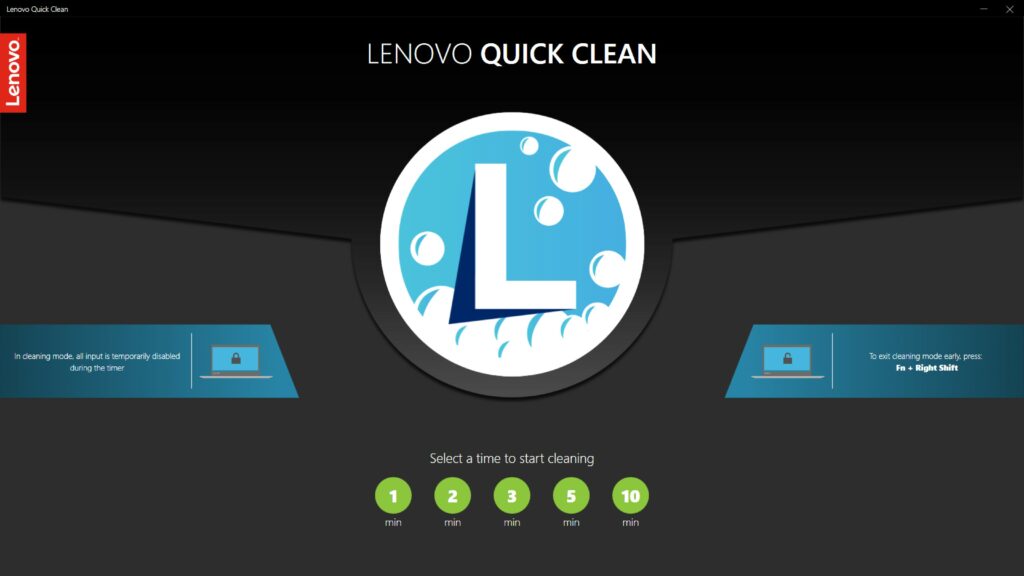 What is Lenovo Quick Clean?
Lenovo Quick Clean is a utility that is included on ThinkPads from (at least) 2020 and 2021. I don't know if earlier ones get it, or if the utility works on them.
The utility can lock your input methods for a few minutes (1-5), so that you can clean your computer. So no keyboard, touchpad or TrackPoint will work (external ones also get disabled). You can either wait for the time to end to get back inputs, or press Fn+Right Shift to terminate the cleaning session early.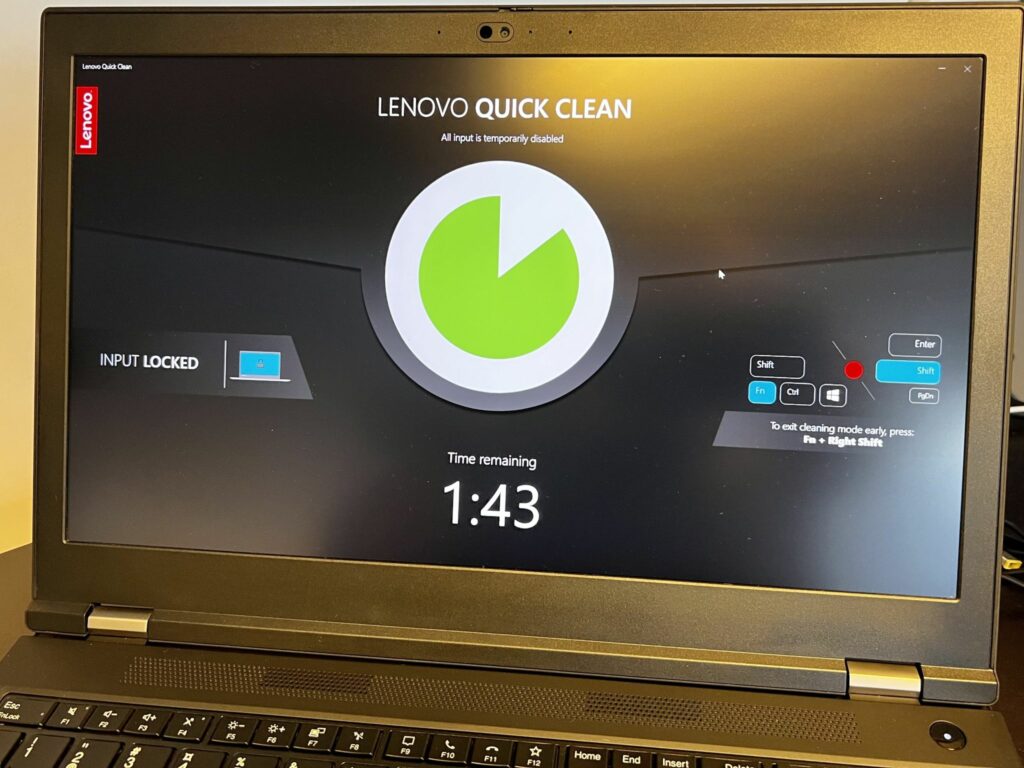 Where to get it from?
Your ThinkPad should have the utility already installed. If not, you can grab it straight from Lenovo.
(And hopefully this article also helps those who are cleaning their brand new ThinkPads from preinstalled things and want to know what Quick Clean is and what it can do for them.)