The case of the ThinkPad P15 undocumeted trackpad gestures
The ThinkPad P15 User's Manual has a nice section on touch gestures you can perform on the trackpad. I really like how useful Lenovo User's Manuals have become in guiding newcomers to all the great features. But there are some trackpad gestures which are not there – undocumented ones! 🙂
(Download the English version P15 Gen 1 User's Manual from here)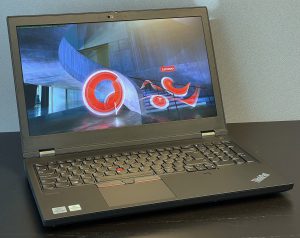 Trackpad gestures?
For a long time, trackpad vendors have included a lot of gestures that can be used to activate useful functions. They mimic the gestures you would do on a touch screen.
Missing trackpad gestures
Most of the gestures are indeed documented. However, some rarely used ones are missing from the user guide.
Switch between apps
In the user guide there are two three finger gestures. To show the desktop and minimize all windows, there is the three finger swipe down gesture. And to show the task switcher interface, use three finger swipe up.
What it doesn't tell you is that you can use three finger left-right swipe to switch between apps, a.k.a. Alt-Tab. It is a really fast way to switch between apps without taking your hand off the touchpad at all!
Virtual Desktop switching
If you use Virtual Desktops in Windows, you might also enjoy the following: use four finger left-right swipe to switch between virtual desktops. This is essentially the same as using Ctrl+Win+Left and Ctrl+Win+Right to move between your virtual desktops (if you are a keyboard person).
On other ThinkPads?
I would suspect these undocumented trackpad gestures can be found on other ThinkPads as well – probably most of the 2020/2021 ThinkPads have these.
Customizing
You can also customize the three and four finger swipes and taps. Launch the trackpad / touchpad settings in Windows: Settings > Devices > Touchpad.
This settings page lists all the current settings. And it also allows customization of the three and four finger gestures.