ThinkPad Compact Keyboard
I purchased a ThinkPad Compact Keyboard, the USB cable variant – there is also a bluetooth one. It feels just like a great ThinkPad notebook, and works great with my current desk-setup (dual monitors). Click the link above to view my album on Flickr.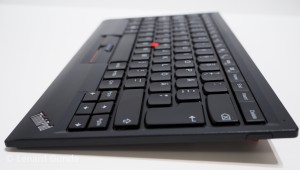 And it also works great with the YOGA 900 and not just a real ThinkPad. You need to turn the YOGA 900 into stand mode, so you can put the keyboard in front of the notebook. And now I get to type with a ThinkPad keyboard and use the trackpoint even when not using my the trusty work machine, the T430 🙂 (if you are unfamiliar with the Yoga modes of certain Lenovo notebook, please check out this article).