More Lenovo Miix 700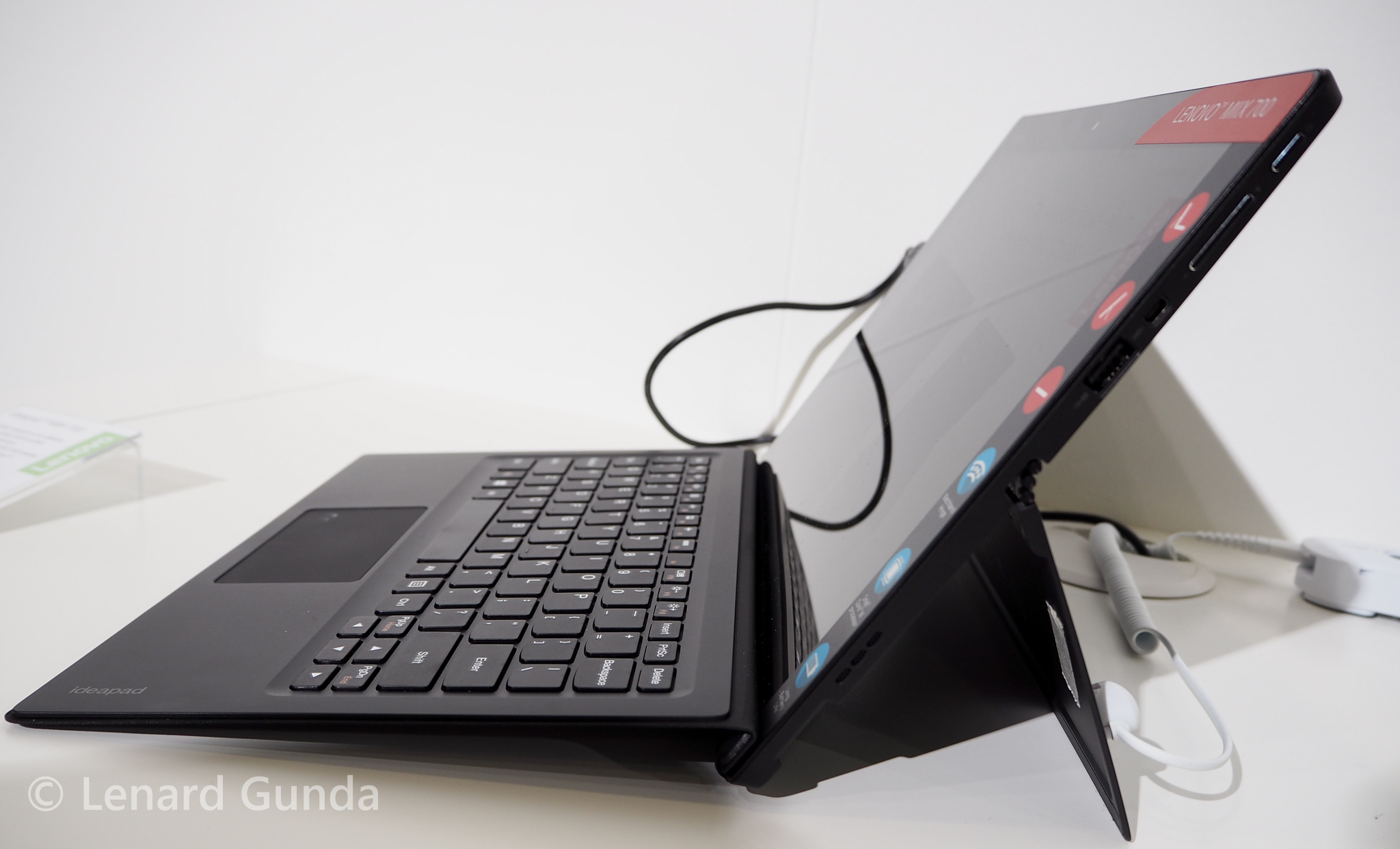 I was really impressed of the Miix 700 when it was announced back in September – so much I decided to write a preview about it from LenovoLaunch and IFA. Despite the Core M CPU I see a lot of potential in this little device. And I still love the hinge 🙂
The Miix 700 is going on sale in November. The official spec sheet is available from Lenovo. However, it does not contain all the info that I wanted to know about the tablet, so I went ahead and asked directly from Lenovo. Here is some additional info about the Miix 700.
The display
The display will be IPS and the glass of the Miix 700 will be Gorilla Glass. I don't know which variant though.
The pen
The pen will use an active Wacom digitizer, and will work with an AAAA battery. It will be part of the sales package for most countries.
The keyboard
The best thing about the keyboard is that it is included with the Miix 700 in the sales package. When I tried the keyboard cover back at Ifa, the typing experience felt excellent.
The RAM
The spec sheets says up to 8GB of RAM. This will mean 4 or 8.
The colours
The official name of the colours are Champagne Gold and Ebony Black.
SSD options
The Miix will come in 64/128/256 SSD options. It should be real SSDs, not the eMMC that was used in Atom tablets.
Camera
Even if you opt for the 3D camera, it will be on the back and will not support facial logins.
Competition
The 2-in-1 space is getting much attention these days. Just a few weeks back Microsoft announced the Surface Pro 4, and well, you can't really argue they don't compete with each other – just look at them! 🙂 While neither of these devices is currently available, it is interesting to speculate how they compare to each other.
The Surface Pro 4 will be available with a Core M option, and this is what can be directly compared to the Miix 700. Which one will be better, who knows. Specwise they are very close together.
If we move onto the Core i equipped Surface Pro 4 models, then the Miix 700 is at a disadvantage if we look at performance. But I would argue that it is not what Lenovo wants to compete with. When we move into that territory, the Surface Pro 4 really becomes "Pro", aimed at professionals, while the Miix 700 is still positioned in the Ideapad line, being more focused on consumers. In fact it would seem there is currently no 2-in-1 that could compete with the high end Surface Pro 4 models.
I do hope though that Lenovo will be making a 2-in-1 device for this upper segment as well. The ThinkPad Helix line is a likely candidate, but only if Lenovo goes Core i this time and do not stick with Core M like the 2nd gen Helix – which by the way was a mistake in my opinion. Even though Core M makes it possible to do away with fans, to have a smaller battery yet great battery life, I still would like to see something more powerful in a ThinkPad.