ThinkPad Stack and Raspberry Pi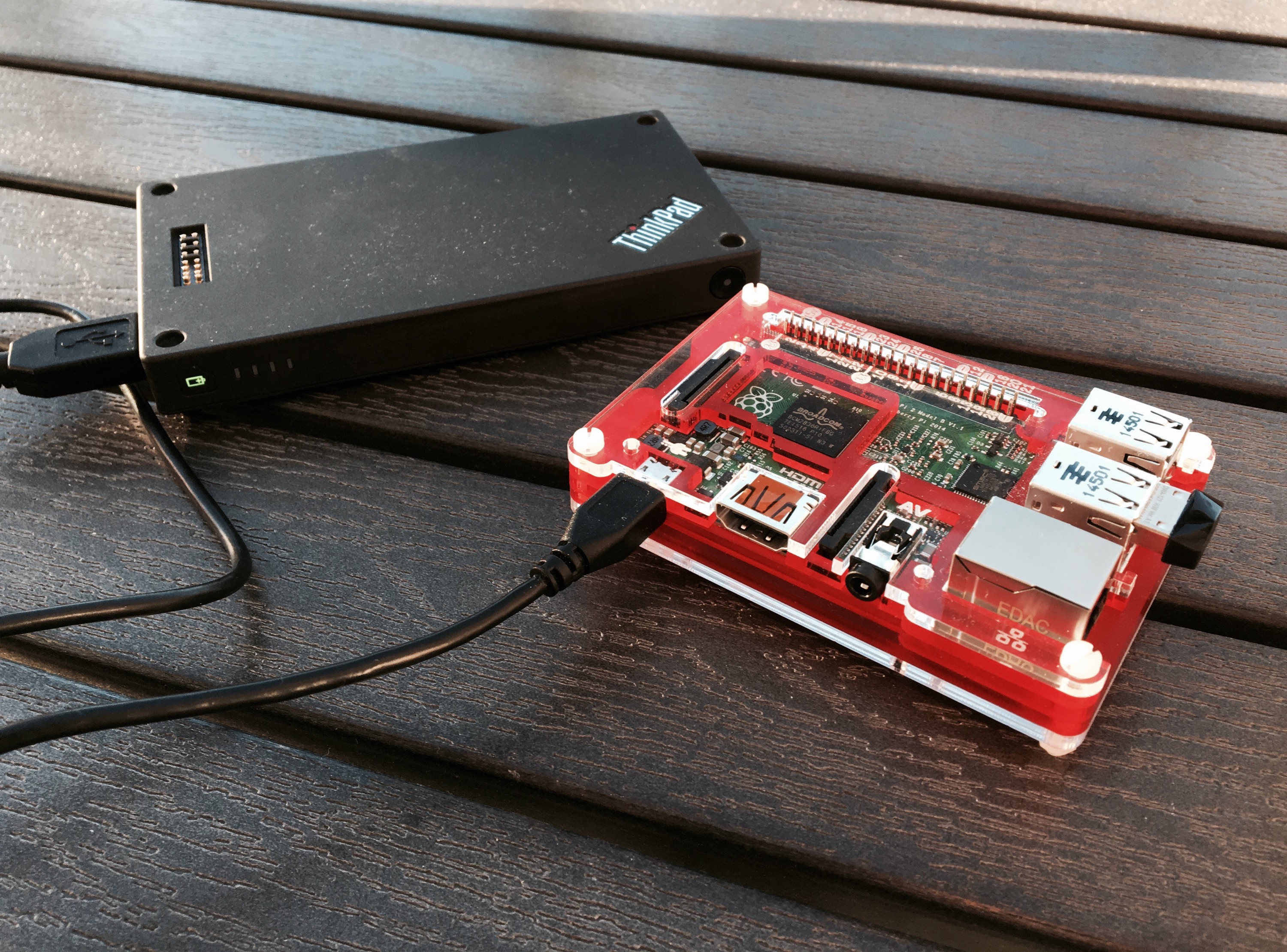 Did you know that you can power a Raspberry Pi from your ThinkPad Stack? The ThinkPad Stack is a modular device that has four parts (currently), one being a mobile battery. The battery is able to provide enough power to power it up and keep it running, even with some light peripherals connected like a keyboard or a Wifi dongle and drive a display through HDMI. Although you do not need the keyboard and the display, the Raspberry Pi is perfectly fine headless as well 🙂
The ThinkPad Stack has some other parts as well (read my review to get familiarized with them). By using other components from the ThinkPad Stack, the possibilities are endless!
Connect the speaker – wireless audio player! 
There are many projects that you could check out already online how to turn a Raspberry Pi into an audio player, and possibly add a GUI to it as well. By having a GUI to control it, you could control your own audio player from say, your phone. By having the Raspberry Pi connected to the ThinkPad Stack battery and speaker, you have created a wireless audio player!
Connect the harddrive and network router – your very own portable server!
Although the ThinkPad Stack Router offers some file sharing functionality, having a large harddrive backing the Raspberry Pi and the power of Linux can make anything possible.
It would be wonderful if the ThinkPad Stack team created an enclosure for the Raspberry Pi to make it even simpler to connect it. You could just insert your own Raspberry Pi in there, and the enclosure would handle connecting the power, so you could just stack it. It could then be the brains inside the Stack 🙂
(or better yet, why not use the Raspberry Pi compute module and embed that into a readily sealed ThinkPad Stack element)
If you are interested about the ThinkPad Stack and what it can do, please read my ThinkPad Stack review here. Check out more pictures of the ThinkPad Stack in my gallery.