X1 Yoga tip: Annotate presentations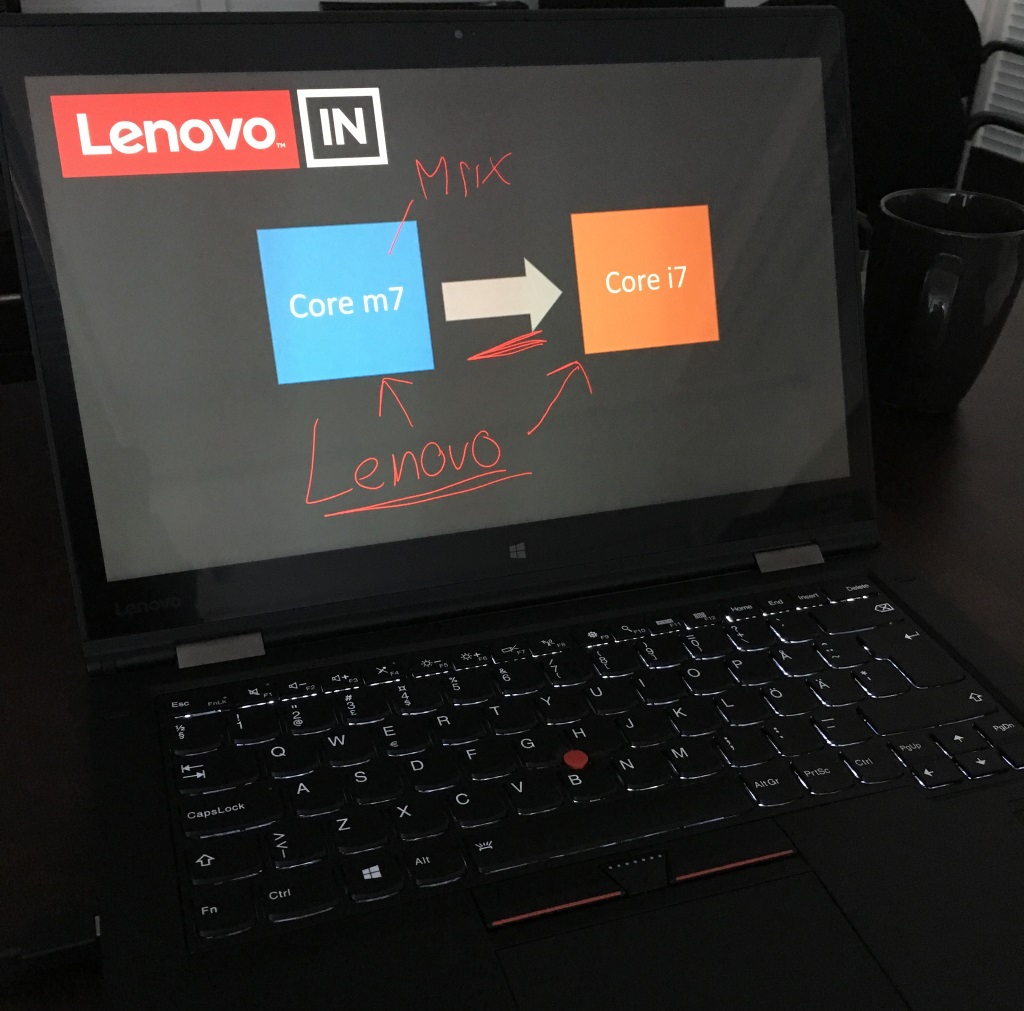 If you got youself a ThinkPad X1 Yoga, you probably already tried the pen. Taking notes in OneNote or drawing in a drawing program. Cool. But what else can you use it for?
If you are doing a presentation in PowerPoint, you might have found yourself in a situations where the other listening party asks questions that you have not prepared for. Maybe some parts or explanations are even missing from your slides that you now need to talk about.
Fear not!
Just take the ThinkPad Pen Pro out from the silo, and start drawing on the screen. No need to exit the presentation either! Just draw or write whatever you need. You can even change the color of the ink.
And at the end, PowerPoint will ask if you want to keep your inking. Just say yes, and save your presentation – now your hand added notes are saved. You can then use the presentation with the notes or later make any changes needed.
This is a good thing to remember because it makes interacting with people and clients much easier. This works the same way on other Yoga style ThinkPads with the pen, like the ThinkPad Yoga 260, 460 or the P40 Yoga.
If you like what you can do with the X1 Yoga, please also check out my X1 Yoga review!