YOGA 900 keyboard configuration and hidden keys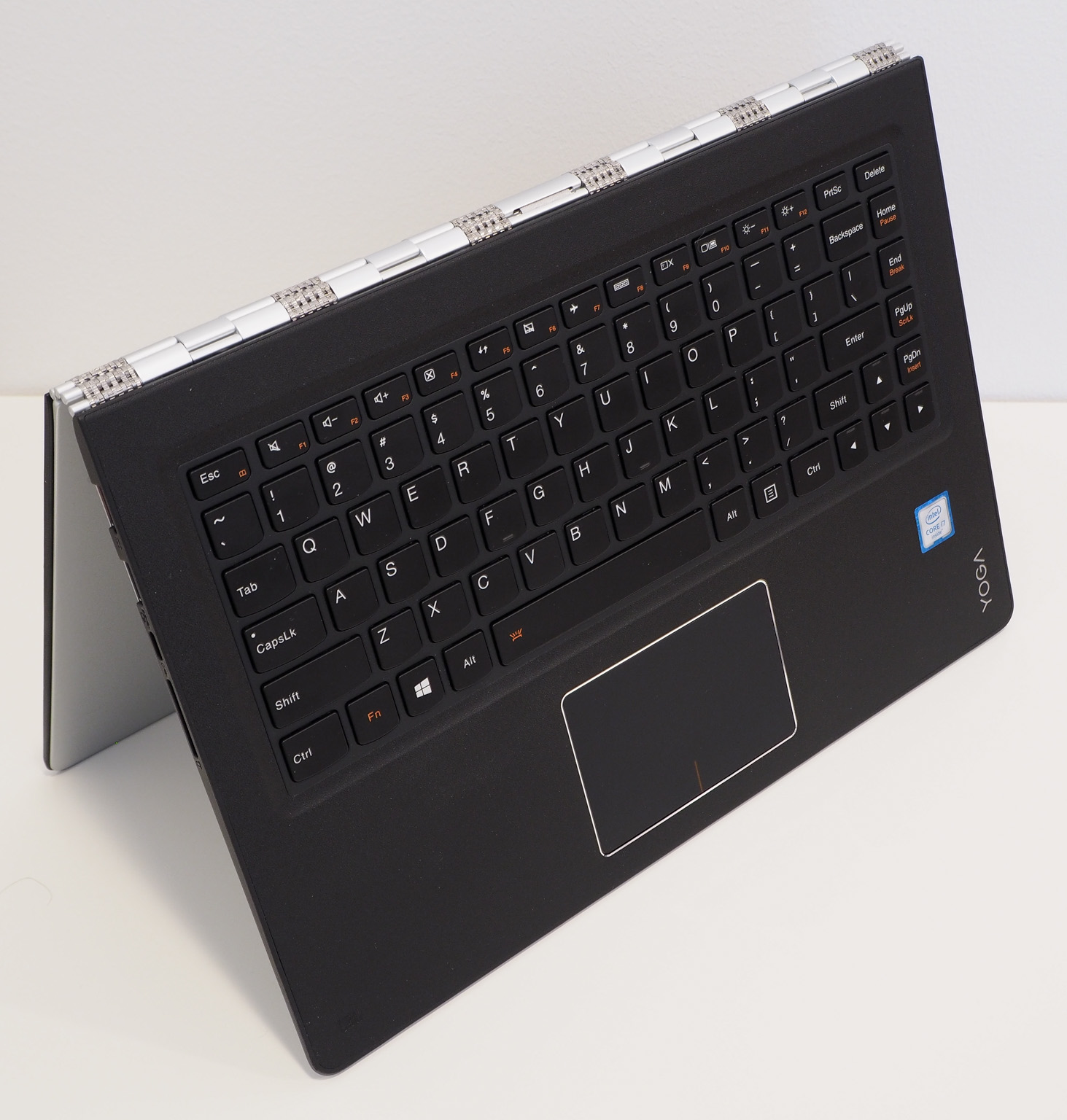 In this post I will dig a little deeper into the keyboard of the YOGA 900.
I have also written a review of the YOGA 900 and talked about my experience with the YOGA 900 during 6 months of usage.
Function keys
The YOGA 900 has a seperate row for the Fx function keys (F1-F12). They share this row with the special keys to adjust volume or change brightness or perform other things.
When you start using the YOGA 900, these special functions will be the one activated when you press a key. In order to activate Fx keys, you need to press Fn+Fx, two keys at once.
Because I use the Fx keys a lot (software development + I am keyboard freak) I did not like this setup.
Luckily it is quite easy to change the default setting. You need to enter BIOS (use the NOVO button to start the computer and enter BIOS) where you can set the primary function of these buttons. You can either have the special keys (default) or the Fx keys be the default. I also included a new infographic that explains this (using Windows 10) at the end of this article. It is a large picture, so just click on it to view the entire image.
(note: there is no "Fn lock" function on the YOGA 900, you need to make a permanent change in BIOS if you want the keys to always have the Fx function first)
So I changed the setting and now I press a single key to activate the Fx functions, and press two keys for the special keys. But that is alright.
Undocumented Fn+ shortcuts
If you have seen a Yoga 3 Pro, you might remember the volume could be controller by Fn+Left and Fn+Right, while brightness was controller by Fn+Up and Fn+Down.
The YOGA 900 received dedicated special keys to control volume and brightness, that are located in the top row.
However, the previous keys also work on the YOGA 900! So you can still use Fn+arrow keys to change the volume and brightness of the notebook. These keys are not documented (and might go away after a BIOS update).
Update 8th February 2016: I installed the latest BIOS onto the YOGA 900 and these hidden keys still work! 🙂
Update 20th January 2017: Added infographic (below) on how to change the hotkey setting in YOGA 900. This pertains to Windows 10, but should work in 8.1 as well.