CES2020: ThinkPad TrackPoint Keyboard II announced
Lenovo just announced at CES the ThinkPad TrackPoint Keyboard II. This is essentially an external ThinkPad keyboard without the numpad. If it is anything like the previous generation, it is must have accessory for anyone using a ThinkPad while docked.
And maybe even for people who are looking for a ThinkPad keyboard for their non ThinkPad notebook 🙂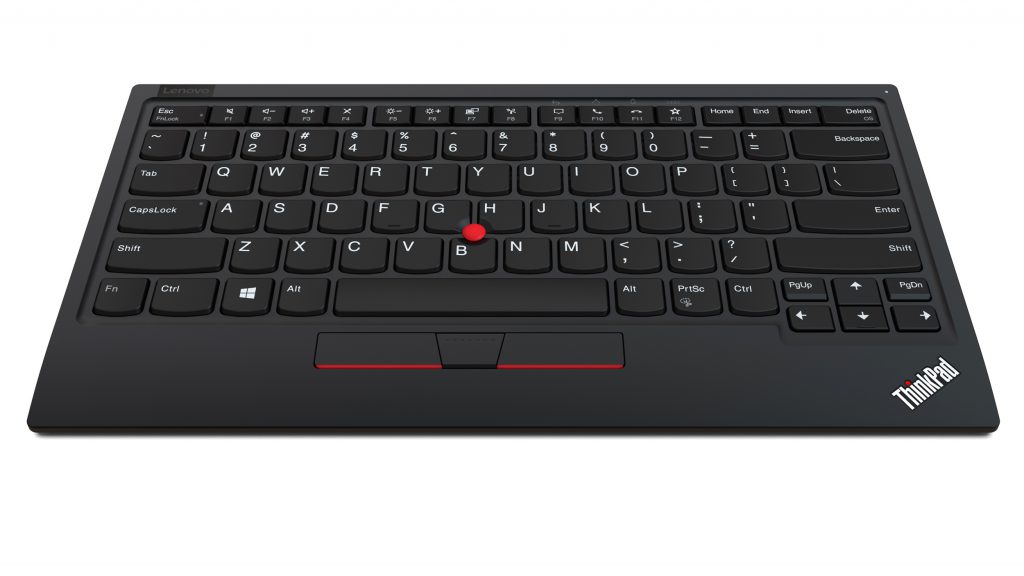 History
For many years now, you could get your hands on the ThinkPad Compact USB keyboard. This is essentially an external ThinkPad keyboard that connects via USB. There is also a wireless version available, the ThinkPad Compact Bluetooth keyboard. Both come with a TrackPoint (the little red dot) and mouse buttons for the TrackPoint.
I have been using the USB version both at home and at work for several years now, I even have a spare unit just in case it went out of production. 🙂 Well, no more worries, as the successor is now announced!
The TrackPoint Keyboard II
The TrackPoint Keyboard II is just like a ThinkPad keyboard, same keycaps, same feeling. It supports both a nano dongle and Bluetooth 5 to connect, and promises 2 months of battery life. You can also connect it to two devices at one time, and switch between them. Supported Oss include Windows and Android.
(Although because of the dongle, I wonder if other operating systems would work? Maybe just without supporting the shortcut keys?)
The tiny gap between the group of function keys is also added in this iteration, which is a welcome change on my part (I use the Fx keys a lot, and it helps to feel them better with the gap)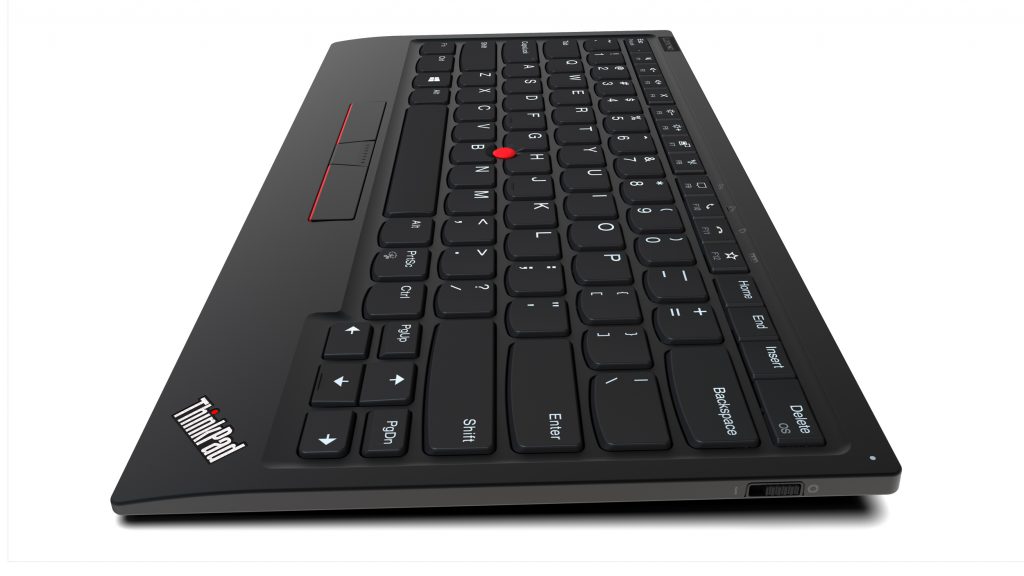 Why?
Why would you want such a keyboard? I love the ThinkPad keyboards for two big reasons.
The first is of course the superior typing experience. No other keyboard comes close to it. This typing experience is present in the external keyboards as well, and is the reason for me using the external keyboards as well.
The other reason is the TrackPoint. As a keyboard person, it fills a very important role for me: I do not need to take away my hands from the keyboard to use the mouse.
With the current generation of the keyboard, a neat thing is that you require a single USB connection. This means that limited devices with just one port can get a keyboard and mouse using the same connection. I am hoping that the nano receiver in this new version will work with other products, like the Raspberry Pi as well.
Availability
ThinkPad TrackPoint Keyboard II is expected to be available from May 2020, starting at $99.99.