CES2020: ThinkPad X1 Fold announced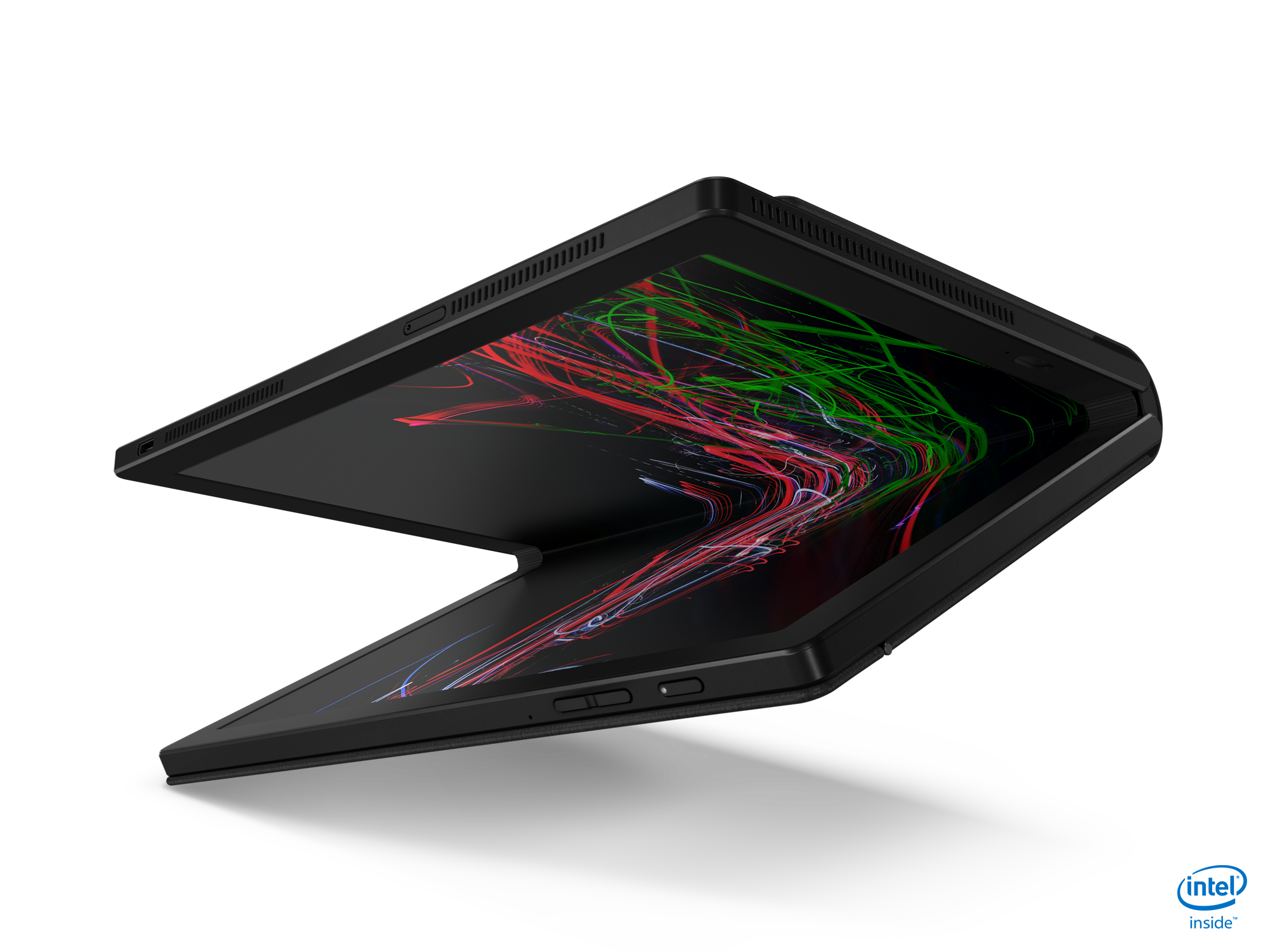 Get ready for the next generation of tablets: the ThinkPad X1 Fold is here. This new 13″ foldable tablet is a compact but full featured Windows PC, first of its kind.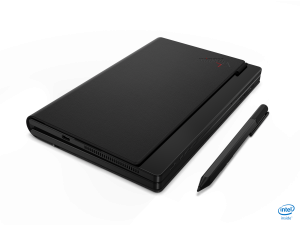 Features
The X1 Fold has a foldable OLED touch screen, which is probably the biggest and most impressive selling point of this computer. Inside you will find the latest Intel processor, ample amount of storage and you can even configure this device with a 5G modem.
There is a keyboard, there is a pen, a nice folio case and of course the ThinkPad X1 brand that guarantees that this will be a very premium device. At the same time Lenovo says this devices also passes all the regular ThinkPad torture tests. I wonder if anyone dares to stand on top of their X1 Fold? 😀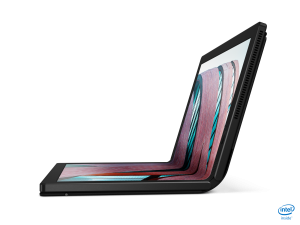 Hardware
The CPU is an Intel Core Processor – as these come in all shapes and sizes, without a model number this means very little. Is it a full mobile CPU (Ultrabooks) or one of the crippled ones (previously Y series)? I will update this post if I find out.
The X1 Fold will only be available with 8GB of RAMs. I wish there would be a 16GB option available as well – although I can understand that Lenovo targets this machine for lighter workloads.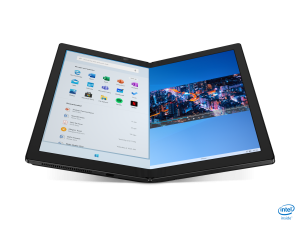 Other specs include a 5MP camera, up to 1TB of storage and a 50Wh battery. Lenovo says this can power the device for up to 11 hours.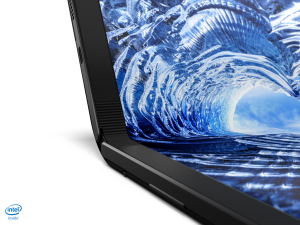 The built in speakers support Dolby Audio.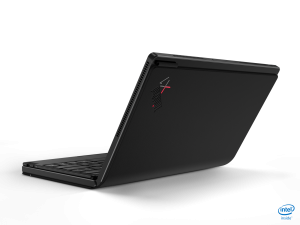 Ports
The X1 Fold gets 2 USB Type-C connections, a SIM card tray and 1 USB Type-C that supports DisplayPort. For a tablet computer, this is a good selection of ports, that is easy to extend with a dock or hub. The standard ThinkPad USB Type-C docks can be used.
It looks like these ports are not Thunderbolt 3 ports, which is a shame.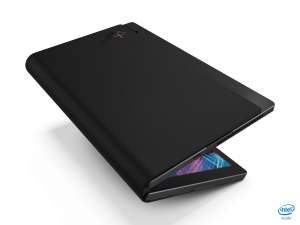 Keyboard and pen
The ThinkPad X1 Fold also includes the Lenovo Fold Mini Keyboard. This is smaller than a standard keyboard, as it fits on half of the screen. It also seems to be wireless, and misses the famous ThinkPad TrackPoint.
(Luckily, there will be a wireless ThinkPad keyboard that does have the TrakPoint!)
There is also an active pen. Knowing the ThinkPad pen experience, I expect this to be excellent.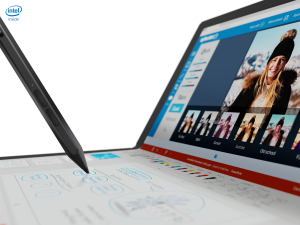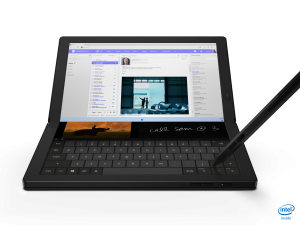 My thoughts on the form factor
Although I am pretty excited about the X1 Fold, at the same time I am unsure how this form factor will work out. I have a ton of questions about it, and I do hope I can test the device one day to find some answers.
Do not get me wrong, folding is an impressive feature. But will folding it give it an edge over regular tablet? Even folded the device is quite large (and thick) – certainly not something you can carry around in your pocket. I never had a problem carrying a 13″ tablet with me, and I certainly require the keyboard for creative work.
Reading is something that could benefit from this form factor. After all, this folding is mimicking books.
The screen can work as one screen or two screens. I fail to see at the moment how this is different from having Windows side-by-side and multitasking that way.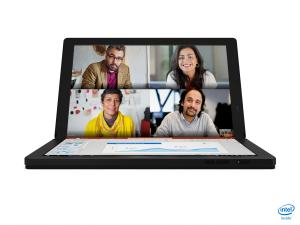 If you use the keyboard on the screen or use the on screen keyboard while the device is folded, the display area becomes just too small in my opinion. The half of the 13″ screen is a 9.6″ screen.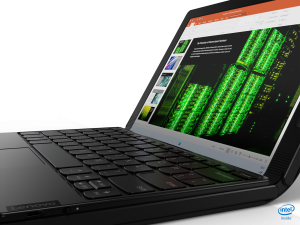 One can use the keyboard in front of the tablet, the experience is not that different from a regular notebook. The keyboard just looks so cramped.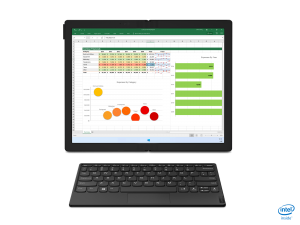 But there might be many use cases where this actually works really great.
As I said, I am very excited about this device, and will try to get a review unit from somewhere. Although I am guessing everyone will want to review this 🙂 So spare units for small blogs like mine might be difficult to come by.
Availability
ThinkPad X1 Fold with Windows 10 is expected to be available mid-2020 with prices expected to start at $2499. The Windows 10X version is expected to be available at a later date.